Bio-Bond™ Columns

Features of Bio-Bond™ Columns
• Designed to analyze and purify proteins, peptides and biomolecules
• Available with C18, C8 and C4 bonded phases
• Direct scale-up to preparative material
• Outstanding reproducibility, efficiency and column lifetime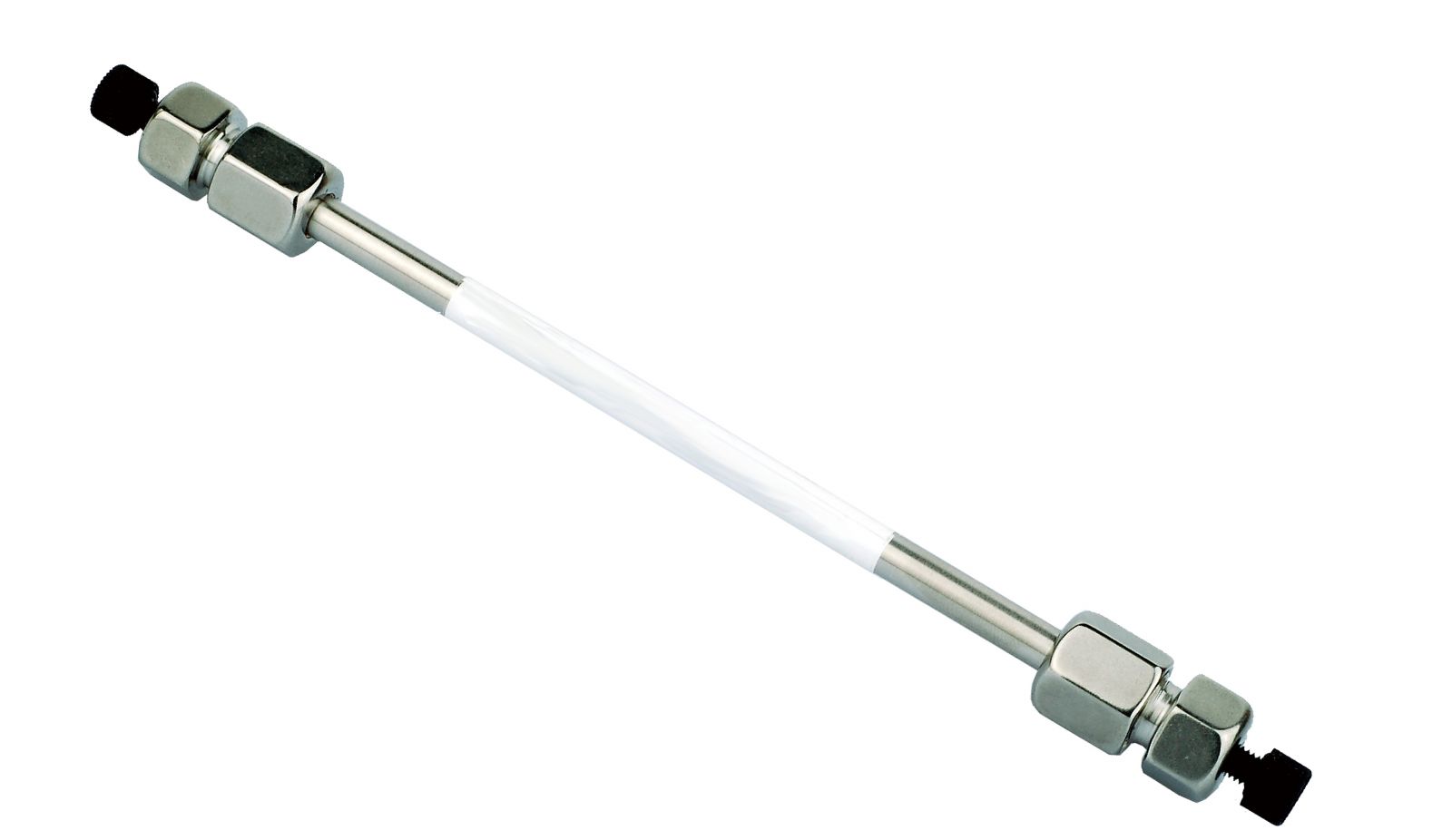 Bio-Bond™ columns with 300 Å pore silica gel are suitable for analysis of proteins, peptides and biological samples. Meticulous care is given to the quality control of surface smoothness, particle shape, pore structure and pore consistency to ensure uniformity of particle structure and enhanced mechanical strength. A low fine percentage from damaged silica particles strengthens the column bed, leading to low backpressure and enhanced column performance and lifetime. Ultra low active silanol and metal content make perfect symmetrical peaks and avoid protein absorption, thereby ensuring detectable activity for protein sensitive to metal.
Bio-Bond™ Material Characteristics

Insulin Genetic Variant

Chemotactic Peptide

Proteins


EasyGuard™ Columns
• Universal design to match any brand column
• A variety of optional bonded phase material
• Does not affect the analytical column resolution
• Long lifetime column cartridges, high performance and low price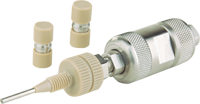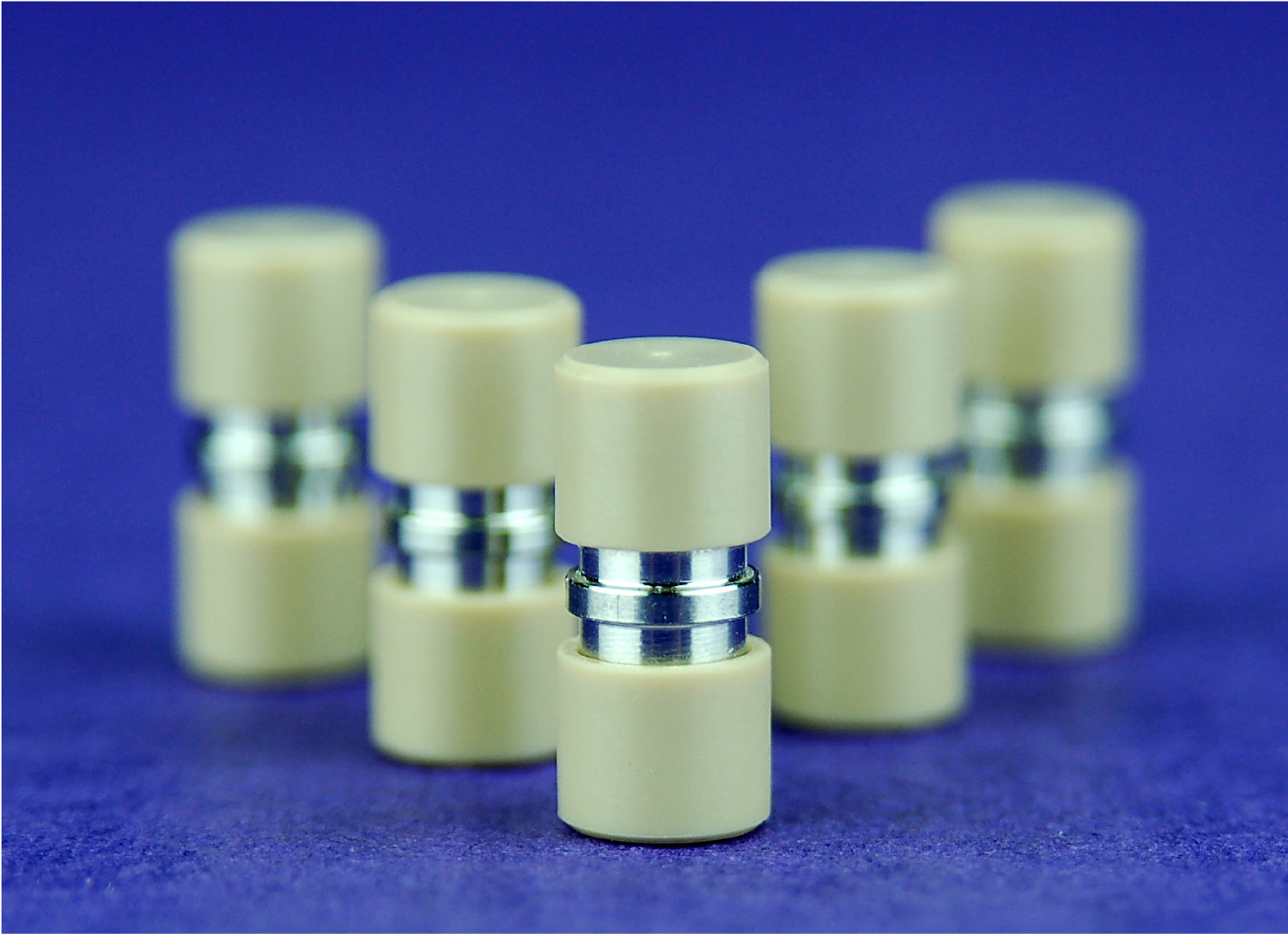 Balance
Guard columns provide protection against contamination with minimal impact on column efficiency. The column diameter determines both the sample loadability and column efficiency. A small diameter will decrease the column
lifetime, but a large diameter will adversely affect column resolution. EasyGuard™ columns effectively profect the analytical column without adversely affecting the resolution or column lifetime.
Simple to Use
• Flexibility to move PEEK fittings
• Matches any brand analytical column
• Low dead volume connection
• Rugged 316 stainless steel column holder
Easy-Lok™ Coupler New!
When the EasyGuard™ guard column connects to a 250 mm analytical column, it can not fit in certain ovens (such as Agilent 1200) because the length is not long enough. The Easy-Lok™ coupler resolves this issue by removing the pre-tightened connecting pipe by wrench before using.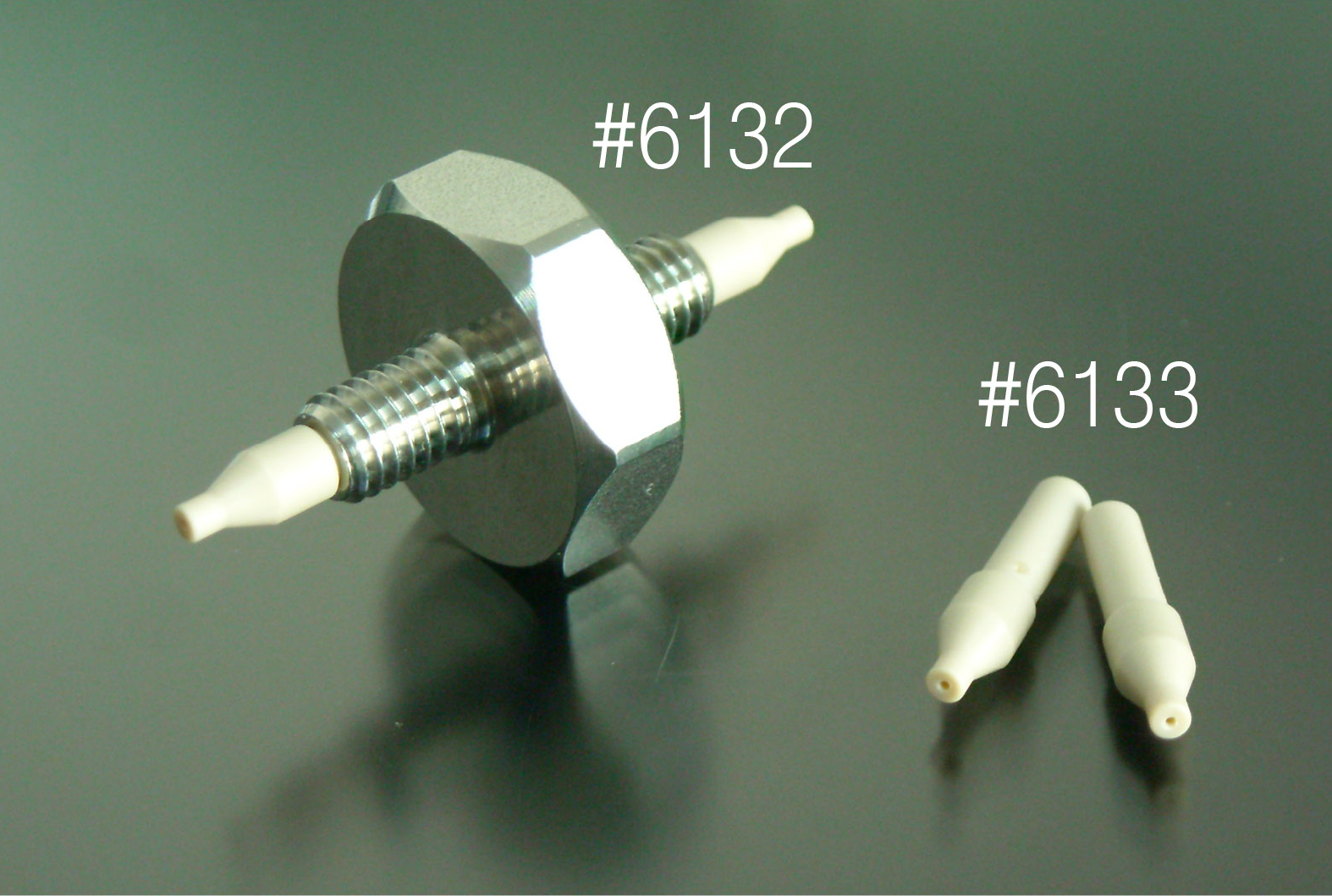 Contact Dikma:
USA
51 Massier Lane
Foothill Ranch, CA 92610, USA
Tel: 1-866-889-9072
Fax: 1-866-833-2653
Email: sale@dikmatech.com
Business hours: 9 AM - 5 PM PST
Canada
255 Shields Court, Unit A
Markham, ON L3R 8V2, Canada
Tel: 905-944-8066
Fax: 905-944-0181
Toll-Free:1-866-889-9072
Email: sales@dimaglass.com
Business hours: 9 AM - 5 PM EST
Asia / Pacific Area
Room 9, 5F., No.763 Wenlin Road,
Shilin District, Taipei City
111, Taiwan
Email: paulw@dikmatech.com